Cloudpital # 1 is one of the top EMR Software In the contemporary world, technological advancements have been instrumental in reshaping various industries, and the healthcare sector is no exception. Electronic Medical Records (EMR) software has emerged as a game-changer in the healthcare domain, significantly transforming the way medical information is stored, accessed, and utilized. 

Cloudpital #1 EMR Software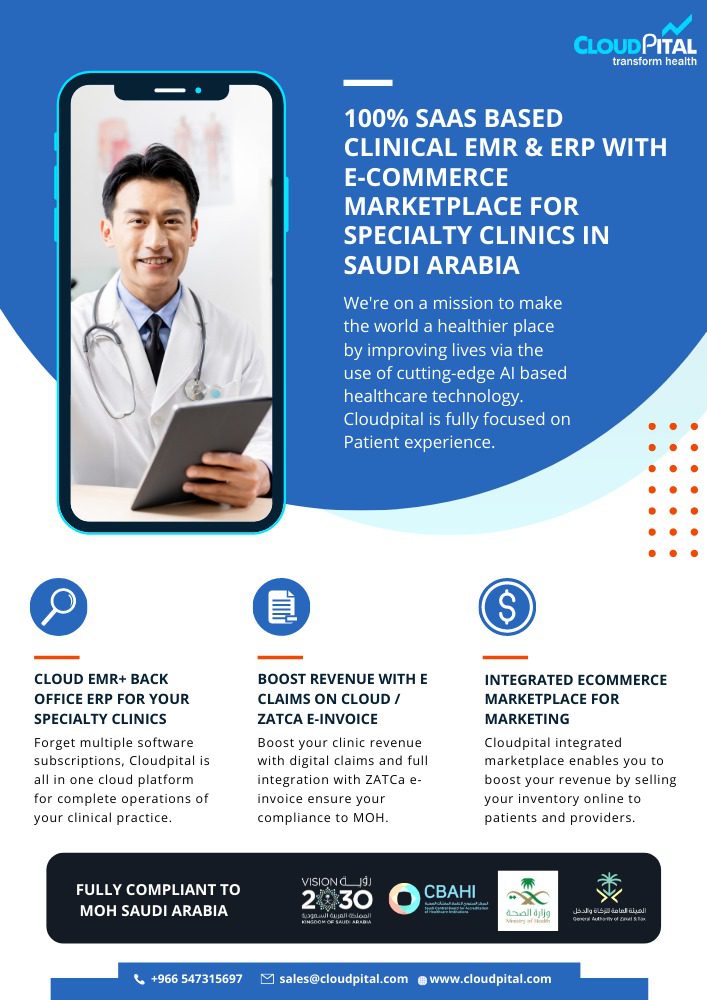 This blog explores the profound impact of EMR Software on healthcare practices, elucidating its benefits, challenges, and the future prospects it holds for the industry.
Enhanced Accessibility and Efficiency
One of the pivotal ways in which EMR software has revolutionized healthcare practices is by significantly enhancing accessibility and efficiency in medical data management. Gone are the days of bulky paper-based records that were prone to misplacement or damage. EMR systems have enabled healthcare providers to access patient information swiftly, enabling them to make informed decisions promptly, resulting in improved patient care and treatment outcomes. With a few clicks, physicians can review a patient's medical history, lab results, and treatment plans, streamlining the entire treatment process and reducing the likelihood of errors.
Streamlined Communication and Collaboration
Effective communication and collaboration are crucial in delivering comprehensive healthcare services. EMR Software has facilitated seamless communication between healthcare providers, allowing them to share patient information securely and collaborate on treatment plans in real-time. This enhanced collaboration has led to better-coordinated care, improved patient outcomes, and a more holistic approach to healthcare delivery. Specialists can easily access patient data, review diagnoses, and provide valuable insights, fostering a multidisciplinary approach to patient care.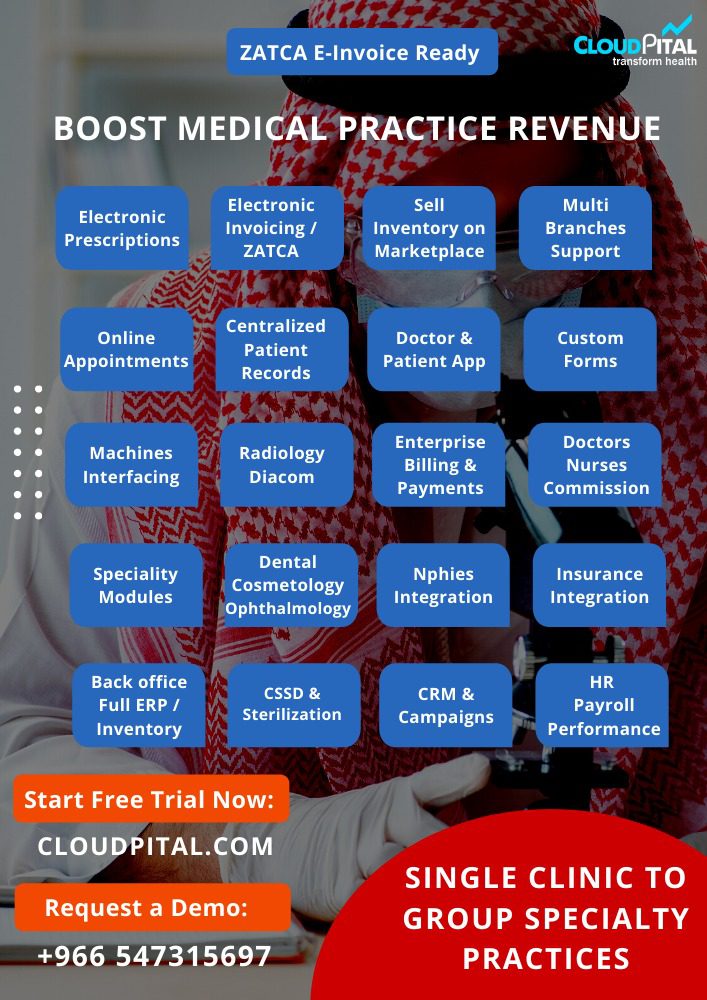 Data-Driven Insights and Decision-Making
The integration of EMR software has enabled healthcare providers to harness the power of data-driven insights and analytics. By collecting and analyzing vast amounts of patient data, healthcare professionals can identify trends, patterns, and potential health risks, leading to more accurate diagnoses and personalized treatment plans. Furthermore, EMR systems allow for the implementation of predictive analytics, empowering healthcare providers to anticipate potential health issues and take proactive measures, thereby significantly reducing the likelihood of complications and hospital readmissions.
Improved Patient Engagement and Empowerment
clinic Software has also played a crucial role in enhancing patient engagement and empowerment. Patients can access their medical records, test results, and treatment plans conveniently through secure patient portals, fostering a sense of ownership over their healthcare journey. This increased transparency and accessibility have encouraged patients to actively participate in their treatment plans, leading to better adherence to medication regimens, lifestyle changes, and overall improved health outcomes. Moreover, patients can communicate with their healthcare providers more efficiently, seeking clarifications and guidance, thereby fostering a stronger doctor-patient relationship.
Challenges and Future Outlook
Despite its transformative impact, the widespread implementation of EMR software has not been without challenges. Healthcare organizations often face initial resistance from staff during the transition from paper-based to electronic systems. Furthermore, interoperability issues between different EMR systems pose challenges to seamless data exchange between healthcare providers and institutions.
However, the future outlook for EMR software remains promising. Advancements in artificial intelligence and machine learning are poised to further enhance the capabilities of EMR systems, enabling more accurate predictive analytics, early disease detection, and personalized treatment plans. Moreover, the integration of telemedicine platforms with EMR systems is likely to revolutionize remote patient monitoring and virtual healthcare services, making quality healthcare more accessible to remote and underserved populations.
The advent of Hospital Software has revolutionized healthcare practices, ushering in an era of enhanced accessibility, streamlined communication, data-driven insights, and improved patient engagement. While challenges persist, the continued development and integration of advanced technologies promise to further augment the capabilities of EMR systems, ultimately leading to improved patient care, better health outcomes, and a more efficient and sustainable healthcare ecosystem. As the healthcare industry continues to evolve, EMR software stands as a beacon of technological progress, reshaping the landscape of modern healthcare practices for the better.

EMR Software
EMR Software
EMR Software
EMR Software
How has EMR Software Revolutionized Healthcare Practices? similar software solutions prices were updated on 2023-12-09T12:00:45+00:00  in Saudi Arabia in Mecca, Medina, Riyadh, Khamis Mushait, Yanbu, Jeddah, Dammam, Unaizah, Uqair, Ha'il, Ta if, Al Bahah, Dhahran, King Abdullah Economic City, Najran, Diriyah, Qatif, Khafji, Jubail, Abqaiq, List of Cities and Towns in Saudi Arabia, Ras Tanura, Turubah, Jazan Economic City, Knowledge Economic City, Medina, Khobar, Abha, Tabuk, Saudi Arabia,




similar software solutions prices were updated on 2023-12-09T12:00:45+00:00  We also provide in Saudi Arabia services solutions company in Hafar Al-Batin, Udhailiyah, Al-Awamiyah, Hofuf, Hautat Sudair, Buraidah, Tayma, Duba, 'uyayna, Saihat, Al-Kharj, Al-ula, Jizan, Rumailah, Ar Rass, Arar, Shaybah, Al Majma'ah, Rabigh, Dhurma, Haradh, List of Saudi Cities by Gdp Per Capita, Badr, Sudair Industrial City, Baljurashi, Shaqraa, Al-Khutt, Habala, Ad Dawadimi, Dawadmi, Layla, similar software solutions prices were updated on 2023-12-09T12:00:45+00:00  Price is SAR 100 and this was updated on updated on 2023-12-09T12:00:45+00:00

similar How has EMR Software Revolutionized Healthcare Practices? software solutions prices were updated on 2023-12-09T12:00:45+00:00  in Saudi Arabia in Haql, Afif, Al-Abwa, Farasan, Al-Jaroudiya, Thadig, Al-Thuqbah, Al Wajh, Almardmah, Al-Zilfi, Muzahmiyya, Prince Abdul Aziz Bin Mousaed Economic City, Tharmada'a, Skaka, Um Al-Sahek, Sharurah, Tanomah, Bisha, Dahaban, Al Qunfudhah, Qurayyat, Saudi Arabia, Ha'ir, as Sulayyil, Al Lith, Turaif, Al-Gway'iyyah, Samtah, Wadi Ad-Dawasir, Az Zaimah, Safwa City, Jalajil, Harmah, Mastoorah, Hotat Bani Tamim, Jabal Umm Al Ru'us, Rafha, Qaisumah, Al-Ghat, Hajrah, Al-Hareeq. Excerpt: Jeddah (also spelled Jiddah, Jidda, or Jedda; Arabic: Jidda) is a Saudi Arabian city located on the coast of the Red Sea and is the major urban center of western Saudi Arabia similar software solutions prices were updated on 2023-12-09T12:00:45+00:00  Price is SAR 100 and this was updated on updated on 2023-12-09T12:00:45+00:00
23-10-2023