Cloudpital # 1 is one of the top Clinic Software in Saudi Arabia The modern healthcare landscape is characterized by the increasing adoption of technology to streamline operations and improve patient care. Clinic software has emerged as a versatile and essential tool for medical practices of all sizes, including multi-location practices. As healthcare facilities expand to serve diverse patient populations across different locations, the need for centralized and efficient management becomes paramount. In this blog, we will explore the reasons why clinic software is highly suitable for multi-location practices, enabling seamless collaboration, enhanced patient care, and improved overall efficiency.

Cloudpital # 1 Clinic software in Saudi Arabia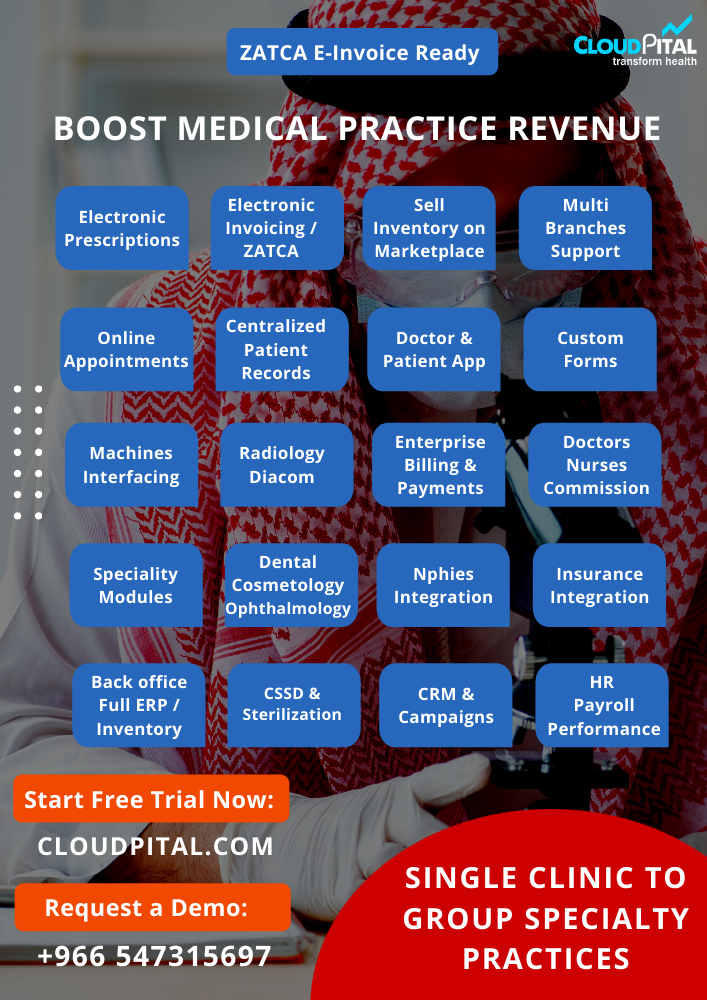 Centralized Patient Data Management:
One of the key advantages of clinic software for multi-location practices is its ability to centralize patient data management. Instead of maintaining separate physical records at each location, Clinic Software in Saudi Arabia offers a unified electronic health record (EHR) system accessible across all locations. This centralized approach ensures that patient information, medical history, and treatment plans are consistently updated and readily available to healthcare providers at any location. The efficient sharing of patient data enhances care coordination and reduces the risk of medical errors arising from incomplete or outdated information.
Streamlined Appointment Scheduling:
Managing appointment schedules across multiple locations can be challenging without a unified system. Clinic software offers a centralized appointment scheduling feature that synchronizes appointment slots and provider availability across all locations. Healthcare administrators can easily manage and optimize appointment scheduling, reducing patient wait times and improving overall patient satisfaction. Additionally, the software's automated appointment reminders can be customized to meet the preferences and needs of patients at each location.
Seamless Communication and Collaboration
Clinic Software in Saudi Arabia fosters seamless communication and collaboration among healthcare providers at different locations. With features like secure messaging, video conferencing, and shared access to patient records, healthcare teams can easily collaborate on patient care plans and treatment decisions. This real-time communication enhances the efficiency of multi-location practices, ensuring that all team members are on the same page and can provide consistent and coordinated care to patients.
Customizable User Access Controls
Maintaining data security and patient privacy is of utmost importance in healthcare, especially in multi-location practices where multiple users interact with patient information. Clinic software provides customizable user access controls, enabling administrators to assign specific roles and permissions to different users based on their responsibilities. This segmentation ensures that sensitive patient data is accessible only to authorized personnel, reducing the risk of data breaches and ensuring compliance with healthcare regulations.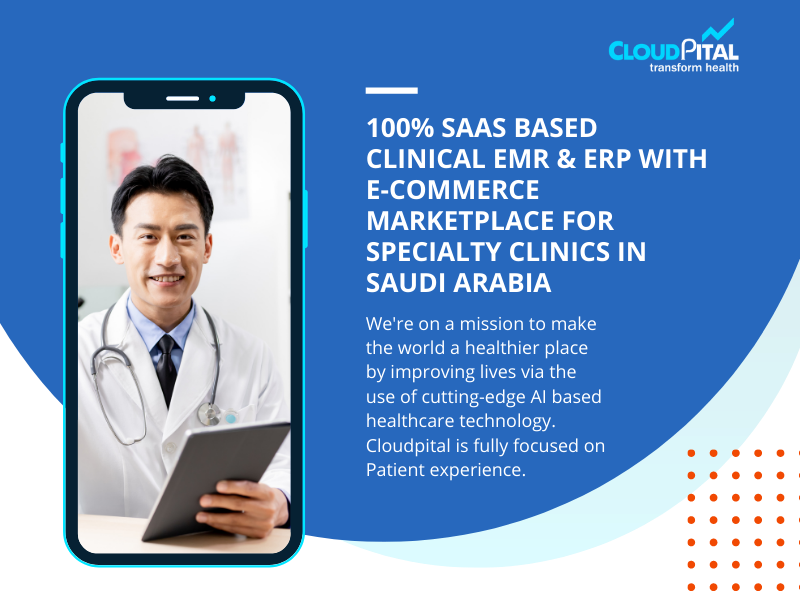 Centralized Billing and Financial Management
Clinic software streamlines billing and financial management for multi-location practices. With a centralized billing system, administrators can easily track and manage financial transactions, insurance claims, and revenue across all locations. The Doctor Software in Saudi Arabia reporting and analytics features provide comprehensive insights into the financial performance of each location, enabling healthcare administrators to make informed decisions to optimize revenue generation and resource allocation.
Efficient Inventory Management
Multi-location practices often face challenges in managing medical supplies and inventory. Clinic software can include inventory management features that track and monitor stock levels across all locations. This ensures that essential medical supplies are readily available when needed, reducing the risk of shortages or excess inventory. The software can also generate automated alerts for low stock levels, facilitating timely reordering and cost-effective inventory management.
Scalability and Flexibility
Clinic software is designed to be scalable and flexible, making it well-suited for multi-location practices that may expand or adapt over time. As new locations are added or existing ones undergo changes, the software can be easily scaled to accommodate the growing needs of the practice. Additionally, the Dental Software in Saudi Arabia customizable features allow healthcare providers to tailor the system according to the unique workflows and requirements of each location, ensuring a seamless integration of the software into existing processes.
Conclusion
The integration of clinic software in multi-location practices brings about a myriad of benefits, including centralized patient data management, streamlined appointment scheduling, and enhanced communication and collaboration among healthcare providers. The customizable user access controls and secure messaging features ensure the security and privacy of patient data, while the centralized billing and financial management features optimize revenue generation and resource allocation. Moreover, the software's scalability and flexibility make it adaptable to the evolving needs of multi-location practices.
In summary, clinic software serves as a powerful tool for multi-location practices, empowering healthcare facilities to enhance efficiency, improve patient care, and foster seamless collaboration among healthcare teams across different locations. As technology continues to advance, clinic software will continue to play a pivotal role in shaping the future of healthcare delivery for multi-location practices.
Detailed features: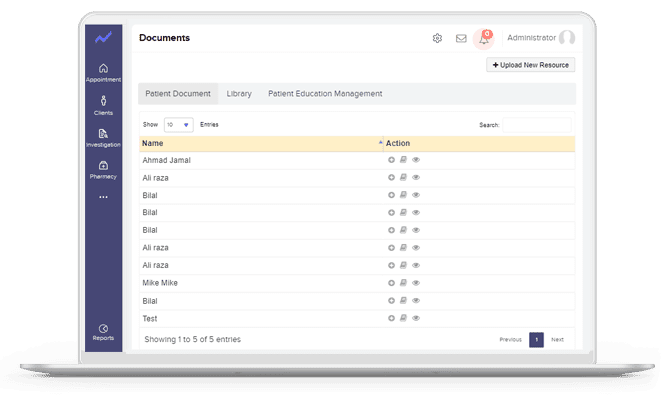 EHR Documents
For complete, accurate, and up-to-date information availability, capture, scan, and attach paper charts, clinical pictures, photographs, x-rays, audio files, and medical drawings into the electronic chart or through an integrated PACS system.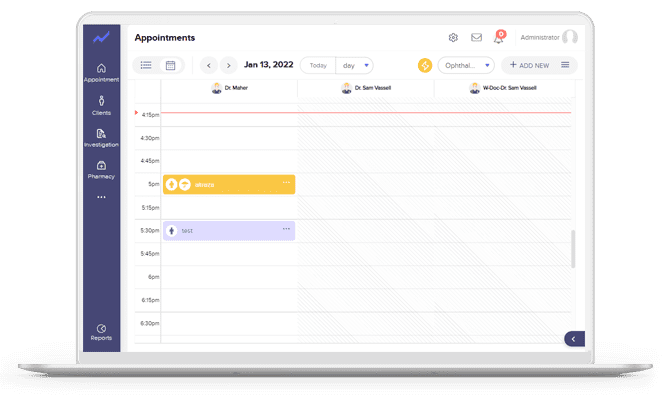 EHR Insurance
Your team will be busy updating patient records and educating patients about potential changes in their insurance plans. Our eligibility verification tool will decrease their workload in half, as well as your phone bill. No more calling insurance companies to verify patient eligibility; our technology accomplishes it for you in seconds, even before the patient arrives.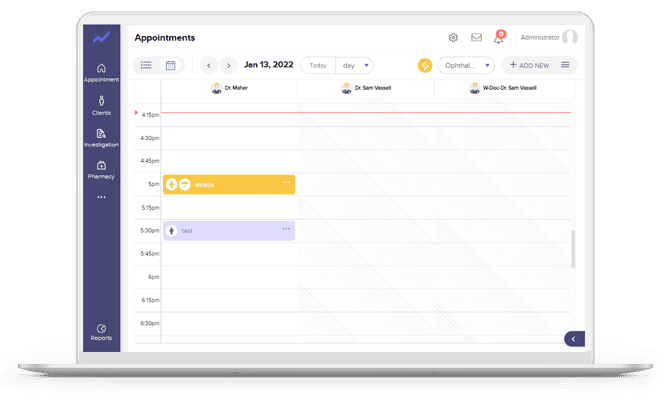 Innovative EHR For A Workflow That Just Works
On a single clutter-free screen, schedule and manage resources for various providers, locations, and days. Advanced features that improve efficiency and service quality include recurring appointments, direct eligibility checks, and administrative notifications.

Clinic Software in Saudi Arabia
Clinic Software in Saudi Arabia
Clinic Software in Saudi Arabia
Clinic Software in Saudi Arabia
Is Clinic Software in Saudi Arabia right for multi-location practices? similar software solutions prices were updated on 2023-12-09T12:38:11+00:00  in Saudi Arabia in Mecca, Medina, Riyadh, Khamis Mushait, Yanbu, Jeddah, Dammam, Unaizah, Uqair, Ha'il, Ta if, Al Bahah, Dhahran, King Abdullah Economic City, Najran, Diriyah, Qatif, Khafji, Jubail, Abqaiq, List of Cities and Towns in Saudi Arabia, Ras Tanura, Turubah, Jazan Economic City, Knowledge Economic City, Medina, Khobar, Abha, Tabuk, Saudi Arabia,




similar software solutions prices were updated on 2023-12-09T12:38:11+00:00  We also provide in Saudi Arabia services solutions company in Hafar Al-Batin, Udhailiyah, Al-Awamiyah, Hofuf, Hautat Sudair, Buraidah, Tayma, Duba, 'uyayna, Saihat, Al-Kharj, Al-ula, Jizan, Rumailah, Ar Rass, Arar, Shaybah, Al Majma'ah, Rabigh, Dhurma, Haradh, List of Saudi Cities by Gdp Per Capita, Badr, Sudair Industrial City, Baljurashi, Shaqraa, Al-Khutt, Habala, Ad Dawadimi, Dawadmi, Layla, similar software solutions prices were updated on 2023-12-09T12:38:11+00:00  Price is SAR 100 and this was updated on updated on 2023-12-09T12:38:11+00:00

similar Is Clinic Software in Saudi Arabia right for multi-location practices? software solutions prices were updated on 2023-12-09T12:38:11+00:00  in Saudi Arabia in Haql, Afif, Al-Abwa, Farasan, Al-Jaroudiya, Thadig, Al-Thuqbah, Al Wajh, Almardmah, Al-Zilfi, Muzahmiyya, Prince Abdul Aziz Bin Mousaed Economic City, Tharmada'a, Skaka, Um Al-Sahek, Sharurah, Tanomah, Bisha, Dahaban, Al Qunfudhah, Qurayyat, Saudi Arabia, Ha'ir, as Sulayyil, Al Lith, Turaif, Al-Gway'iyyah, Samtah, Wadi Ad-Dawasir, Az Zaimah, Safwa City, Jalajil, Harmah, Mastoorah, Hotat Bani Tamim, Jabal Umm Al Ru'us, Rafha, Qaisumah, Al-Ghat, Hajrah, Al-Hareeq. Excerpt: Jeddah (also spelled Jiddah, Jidda, or Jedda; Arabic: Jidda) is a Saudi Arabian city located on the coast of the Red Sea and is the major urban center of western Saudi Arabia similar software solutions prices were updated on 2023-12-09T12:38:11+00:00  Price is SAR 100 and this was updated on updated on 2023-12-09T12:38:11+00:00
18-07-2023