Cloudpital # 1 is one of the top clinic Software in Saudi Arabia The world of healthcare is undergoing a transformation driven by technology, and one of the most significant changes is the adoption of clinic software. Also known as practice management software, clinic software is reshaping the way medical practices operate, manage patient care, and interact with patients. In this blog, we'll explore whether clinic software is indeed the future of medical practice.

Cloudpital # 1
clinic Software in Saudi Arabia
The Evolution of Clinic Software
Traditionally, medical practices relied heavily on paper-based systems for managing patient records, appointments, and administrative tasks. This approach was not only cumbersome but also prone to errors, delays, and inefficiencies. clinic Software in Saudi Arabia emerged as a response to these challenges, introducing digital solutions that streamline operations, improve patient care, and enhance the overall efficiency of medical practices. It has since evolved into a multifaceted tool that integrates various aspects of healthcare management.
Comprehensive Practice Management
One of the key features of clinic software is its ability to act as a comprehensive practice management tool. It encompasses a wide range of functions, including appointment scheduling, electronic health record (EHR) management, billing and insurance processing, prescription management, and reporting and analytics. This all-in-one approach eliminates the need for multiple disjointed systems, reducing complexity and ensuring seamless data flow throughout the practice. It allows healthcare providers to focus on patient care rather than getting bogged down by administrative tasks.
 Streamlined Workflow Efficiency
clinic Software in Saudi Arabia enhances workflow efficiency by automating routine administrative tasks. This includes appointment reminders, patient registration, insurance verification, and billing. By reducing the administrative burden on healthcare providers and staff, it frees up more time for patient care.  For example, appointment scheduling is simplified through online booking, reducing phone call volume and minimizing scheduling conflicts. Electronic health records (EHRs) improve access to patient information, while automated billing and insurance processing ensure accurate and timely payments.
Patient Engagement and Empowerment
The future of medical practice involves actively engaging patients in their healthcare journey. Clinic software plays a crucial role in patient engagement by offering web portals and mobile apps that allow patients to access their health records, schedule appointments, receive telemedicine consultations, and participate in their own care decisions. This empowerment not only leads to better adherence to treatment plans but also fosters a sense of collaboration between patients and healthcare providers. Patients are more informed and involved in their health, which can ultimately lead to improved health outcomes.
Telemedicine Integration
Telemedicine, which allows for remote consultations between patients and healthcare providers, has gained significant traction in recent years. Hospital Software in Saudi Arabia often integrates telemedicine capabilities, enabling medical practices to offer virtual visits. This expansion of services makes healthcare more accessible, especially for individuals in remote or underserved areas. It also provides flexibility for patients who may have mobility issues or difficulty attending in-person appointments. The convenience of telemedicine is likely to become a standard offering in the future of medical practice.
Data-Driven Decision-Making
Clinic software includes robust reporting and analytics tools that allow healthcare providers and administrators to extract valuable insights from patient data. This data-driven approach can inform decision-making and help practices optimize their operations. For example, administrators can identify trends in patient demographics, appointment scheduling, and billing status, enabling them to allocate resources more effectively and make informed strategic decisions. This analytical capability is invaluable for navigating the complex landscape of healthcare.
Secure Data Management
With the increasing digitization of healthcare records, data security and privacy have become paramount. doctor Software in Saudi Arabia employs advanced security measures to protect patient data from breaches and unauthorized access. Secure authentication, encryption, and data access controls ensure that sensitive patient information remains confidential and protected. As the healthcare industry continues to embrace digital solutions, robust data security will be a critical component of the future of medical practice.
Conclusion
Clinic software is undeniably shaping the future of medical practice. Its ability to streamline clinic operations, engage and empower patients, integrate telemedicine, harness data-driven insights, and protect patient information positions it as a fundamental tool for healthcare providers. As the healthcare industry continues to evolve, embracing digital solutions like clinic software will be essential for delivering efficient, high-quality care. The future of medical practice is not just about adopting technology for technology's sake but using it strategically to enhance patient care and the overall healthcare experience. In this rapidly changing landscape, clinic software is poised to be at the forefront of innovation in healthcare delivery.
Detailed features: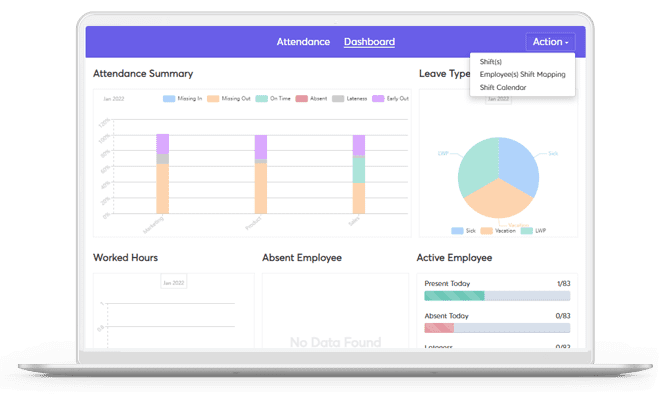 Analytics
EHR that is easy to use and customize, with integrated PM for improved quality, performance, and patient experience.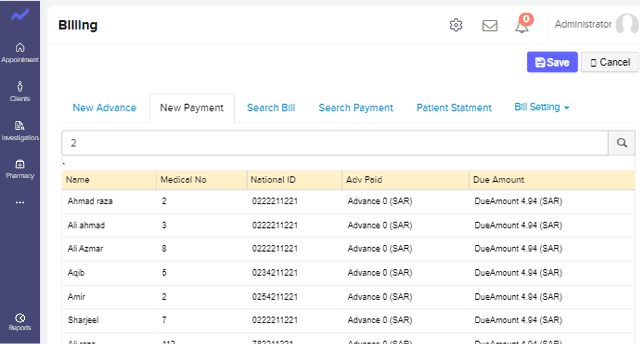 Intelligent Billing
To minimize errors and increase income, intelligent billing offers cutting-edge functionality for automatic charge capture, clean claim checks, electronic claim submission, electronic payment posting, denial management, and financial reporting.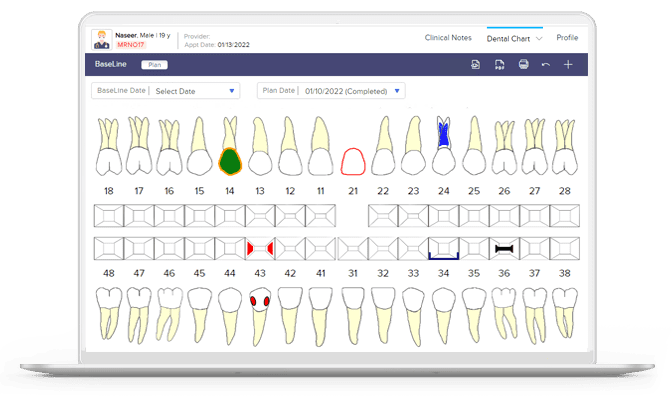 Innovative EHR For A Workflow That Just Works
You may access your practice easily on the web, an iPhone, or an iPad. Scheduling, clinical workflows, patient involvement, and medical billing may all be seamlessly integrated into a single web platform. Free up your time to provide truly cutting-edge healthcare

Clinic Software in Saudi Arabia
Clinic Software in Saudi Arabia
Clinic Software in Saudi Arabia
Clinic Software in Saudi Arabia
Is clinic Software in Saudi Arabia the future of medical practice? similar software solutions prices were updated on 2023-12-09T11:24:21+00:00 in Saudi Arabia in Mecca, Medina, Riyadh, Khamis Mushait, Yanbu, Jeddah, Dammam, Unaizah, Uqair, Ha'il, Ta if, Al Bahah, Dhahran, King Abdullah Economic City, Najran, Diriyah, Qatif, Khafji, Jubail, Abqaiq, List of Cities and Towns in Saudi Arabia, Ras Tanura, Turubah, Jazan Economic City, Knowledge Economic City, Medina, Khobar, Abha, Tabuk, Saudi Arabia,
similar software solutions prices were updated on 2023-12-09T11:24:21+00:00 We also provide in Saudi Arabia services solutions company in Hafar Al-Batin, Udhailiyah, Al-Awamiyah, Hofuf, Hautat Sudair, Buraidah, Tayma, Duba, 'uyayna, Saihat, Al-Kharj, Al-ula, Jizan, Rumailah, Ar Rass, Arar, Shaybah, Al Majma'ah, Rabigh, Dhurma, Haradh, List of Saudi Cities by Gdp Per Capita, Badr, Sudair Industrial City, Baljurashi, Shaqraa, Al-Khutt, Habala, Ad Dawadimi, Dawadmi, Layla, similar software solutions prices were updated on 2023-12-09T11:24:21+00:00 Price is SAR 100 and this was updated on updated on 2023-12-09T11:24:21+00:00
similar Is clinic Software in Saudi Arabia the future of medical practice? software solutions prices were updated on 2023-12-09T11:24:21+00:00 in Saudi Arabia in Haql, Afif, Al-Abwa, Farasan, Al-Jaroudiya, Thadig, Al-Thuqbah, Al Wajh, Almardmah, Al-Zilfi, Muzahmiyya, Prince Abdul Aziz Bin Mousaed Economic City, Tharmada'a, Skaka, Um Al-Sahek, Sharurah, Tanomah, Bisha, Dahaban, Al Qunfudhah, Qurayyat, Saudi Arabia, Ha'ir, as Sulayyil, Al Lith, Turaif, Al-Gway'iyyah, Samtah, Wadi Ad-Dawasir, Az Zaimah, Safwa City, Jalajil, Harmah, Mastoorah, Hotat Bani Tamim, Jabal Umm Al Ru'us, Rafha, Qaisumah, Al-Ghat, Hajrah, Al-Hareeq. Excerpt: Jeddah (also spelled Jiddah, Jidda, or Jedda; Arabic: Jidda) is a Saudi Arabian city located on the coast of the Red Sea and is the major urban center of western Saudi Arabia similar software solutions prices were updated on 2023-12-09T11:24:21+00:00 Price is SAR 100 and this was updated on updated on 2023-12-09T11:24:21+00:00
21-09-2023