Cloudpital # 1 is one of the top Dentist Software in Saudi Arabia Patient confidentiality is a fundamental principle in healthcare, and it's no different in the field of dentistry. Dentists and their teams handle sensitive patient information daily, including medical histories, treatment plans, and financial details. To protect patient privacy and comply with regulations, dental practices rely heavily on dentist software. In this blog, we'll explore the crucial role of dentist software in maintaining patient confidentiality.

Cloudpital # 1
Dentist Software in Saudi Arabia
1. Secure Electronic Health Records 
One of the most significant advantages of dentist software is its ability to maintain secure electronic health records. In the past, dental practices relied on paper-based records, which were susceptible to loss, theft, or unauthorized access. Dentist software replaces these vulnerable physical files with encrypted digital records, enhancing the security and confidentiality of patient information. Dentist Software in Saudi Arabia are typically protected by robust security measures, including authentication protocols, access controls, and audit trails. Only authorized personnel with the appropriate credentials can access these records, ensuring that sensitive patient data remains confidential.
Access Controls and Role-Based Permissions
Modern dentist software provides role-based permissions, allowing dental practices to control who can access specific patient information. For example, front desk staff may have access to appointment scheduling but not patient treatment records, while dentists and hygienists have full access to patient histories and treatment plans. This role-based access control helps prevent unauthorized individuals from viewing or altering patient records, significantly reducing the risk of data breaches or privacy violations.
Secure Communication
Effective communication is essential in dental practices, but it must also be secure to protect patient confidentiality. Dentist Software in Saudi Arabia often includes secure messaging systems that enable encrypted communication among staff members. This ensures that sensitive patient information is not shared through unsecured channels like email or text messages. Additionally, secure communication features can facilitate encrypted electronic transfer of patient records, allowing dental practices to collaborate with specialists or share information with patients securely.
Data Encryption and Data Backup
Patient information stored in dentist software is often encrypted to protect it from unauthorized access. Encryption ensures that even if someone gains access to the database, they would be unable to decipher the data without the encryption key. Moreover, dentist software usually includes automated data backup solutions. Regular backups are essential for disaster recovery and data loss prevention. In the event of hardware failure, data corruption, or other emergencies, dental practices can restore patient records from the backups, minimizing disruption to patient care and preserving confidentiality.
Patient Portal Security
Many Hospital Software in Saudi Arabia offer patient portals, which allow patients to access their records and communicate with the practice securely. These portals are designed with patient confidentiality in mind. Patients can log in with their own credentials and access their records without compromising the security of other patients' data. Furthermore, patients can use these portals to schedule appointments, request prescription refills, and receive secure messages and treatment information, all while maintaining the confidentiality of their personal health data.
Mobile Device Security
In today's digital age, dental professionals often use mobile devices such as smartphones and tablets to access patient records and communicate with colleagues. Dentist software extends its security measures to these mobile platforms, ensuring that patient data remains confidential, even when accessed from mobile devices. Mobile security features may include encryption of data stored on the device, remote data wiping in case of device loss or theft, and secure access through multi-factor authentication.
Compliance Auditing and Reporting
Dentist software often includes auditing and reporting features that help dental practices monitor compliance with privacy and security regulations. doctor Software in Saudi Arabia features generate reports that detail who accessed patient records, what actions were taken, and when. This auditing capability is not only essential for maintaining patient confidentiality but also for demonstrating compliance during regulatory audits.
Conclusion
Maintaining patient confidentiality is paramount in dental practices, and dentist software plays a pivotal role in achieving this goal. By implementing and consistently using dentist software with robust security and privacy measures, dental practices can ensure that patient data remains confidential, thereby building trust with their patients and complying with legal requirements. As technology continues to evolve, dentist software will continue to play an indispensable role in safeguarding patient confidentiality in the dynamic landscape of modern dentistry.
Detailed features: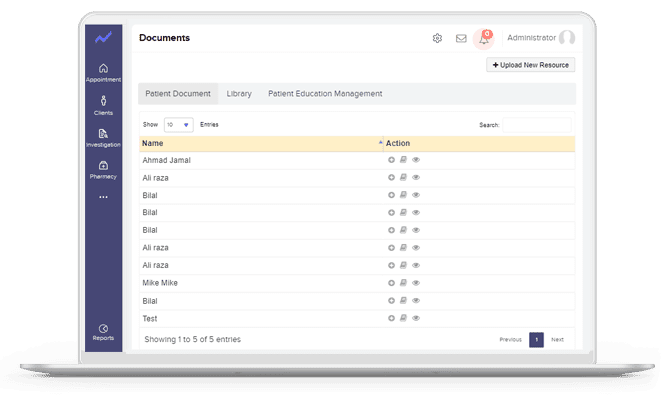 EHR Documents
For complete, accurate, and up-to-date information availability, capture, scan, and attach paper charts, clinical pictures, photographs, x-rays, audio files, and medical drawings into the electronic chart or through an integrated PACS system.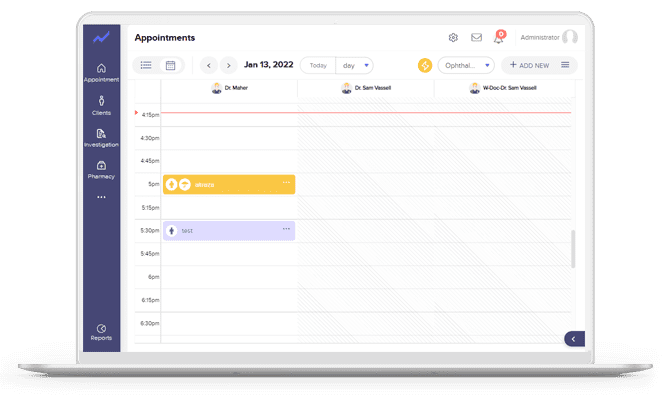 EHR Insurance
Your team will be busy updating patient records and educating patients about potential changes in their insurance plans. Our eligibility verification tool will decrease their workload in half, as well as your phone bill. No more calling insurance companies to verify patient eligibility; our technology accomplishes it for you in seconds, even before the patient arrives.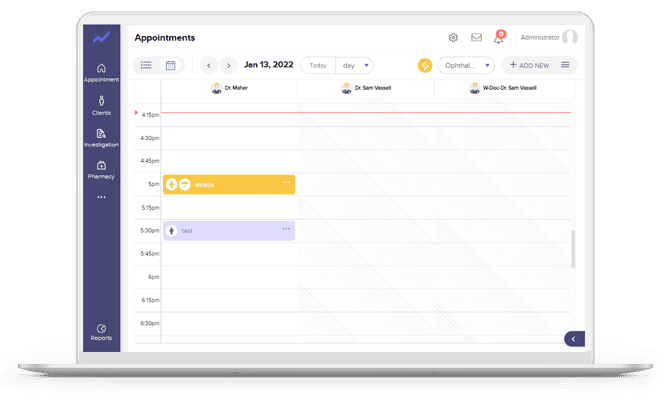 Innovative EHR For A Workflow That Just Works
On a single clutter-free screen, schedule and manage resources for various providers, locations, and days. Advanced features that improve efficiency and service quality include recurring appointments, direct eligibility checks, and administrative notifications.

Dentist Software in Saudi Arabia
Dentist Software in Saudi Arabia
Dentist Software in Saudi Arabia
Dentist Software in Saudi Arabia
Is Dentist Software in Saudi Arabia maintain patient confidentiality? similar software solutions prices were updated on 2023-12-09T12:24:24+00:00 in Saudi Arabia in Mecca, Medina, Riyadh, Khamis Mushait, Yanbu, Jeddah, Dammam, Unaizah, Uqair, Ha'il, Ta if, Al Bahah, Dhahran, King Abdullah Economic City, Najran, Diriyah, Qatif, Khafji, Jubail, Abqaiq, List of Cities and Towns in Saudi Arabia, Ras Tanura, Turubah, Jazan Economic City, Knowledge Economic City, Medina, Khobar, Abha, Tabuk, Saudi Arabia,
similar software solutions prices were updated on 2023-12-09T12:24:24+00:00 We also provide in Saudi Arabia services solutions company in Hafar Al-Batin, Udhailiyah, Al-Awamiyah, Hofuf, Hautat Sudair, Buraidah, Tayma, Duba, 'uyayna, Saihat, Al-Kharj, Al-ula, Jizan, Rumailah, Ar Rass, Arar, Shaybah, Al Majma'ah, Rabigh, Dhurma, Haradh, List of Saudi Cities by Gdp Per Capita, Badr, Sudair Industrial City, Baljurashi, Shaqraa, Al-Khutt, Habala, Ad Dawadimi, Dawadmi, Layla, similar software solutions prices were updated on 2023-12-09T12:24:24+00:00 Price is SAR 100 and this was updated on updated on 2023-12-09T12:24:24+00:00
similar Is Dentist Software in Saudi Arabia maintain patient confidentiality? software solutions prices were updated on 2023-12-09T12:24:24+00:00 in Saudi Arabia in Haql, Afif, Al-Abwa, Farasan, Al-Jaroudiya, Thadig, Al-Thuqbah, Al Wajh, Almardmah, Al-Zilfi, Muzahmiyya, Prince Abdul Aziz Bin Mousaed Economic City, Tharmada'a, Skaka, Um Al-Sahek, Sharurah, Tanomah, Bisha, Dahaban, Al Qunfudhah, Qurayyat, Saudi Arabia, Ha'ir, as Sulayyil, Al Lith, Turaif, Al-Gway'iyyah, Samtah, Wadi Ad-Dawasir, Az Zaimah, Safwa City, Jalajil, Harmah, Mastoorah, Hotat Bani Tamim, Jabal Umm Al Ru'us, Rafha, Qaisumah, Al-Ghat, Hajrah, Al-Hareeq. Excerpt: Jeddah (also spelled Jiddah, Jidda, or Jedda; Arabic: Jidda) is a Saudi Arabian city located on the coast of the Red Sea and is the major urban center of western Saudi Arabia similar software solutions prices were updated on 2023-12-09T12:24:24+00:00 Price is SAR 100 and this was updated on updated on 2023-12-09T12:24:24+00:00
20-09-2023