Cloudpital # 1 is one of the top Ophthalmology EMR Software in Saudi Arabia In the digital age, the adoption of Electronic Medical Record software has become essential for modern healthcare practices. Cloud-based Ophthalmology EMR software has gained significant traction in recent years due to its numerous benefits over traditional on-premises solutions. In this blog, we will explore the advantages of cloud-based Ophthalmology EMR software for clinics, highlighting how it improves efficiency, enhances security, and positively impacts patient care.

Cloudpital # 1
Ophthalmology EMR Software in Saudi Arabia
Accessibility Anytime, Anywhere
One of the primary benefits of cloud-based Ophthalmology EMR Software in Saudi Arabia is the ability to access patient records and practice data from anywhere with an internet connection. Ophthalmologists and their staff can securely log in to the EMR system using their preferred device, be it a desktop computer, laptop, tablet, or smartphone. This flexibility allows for remote consultations, seamless collaboration with other healthcare providers, and convenient access to patient information, even outside the clinic premises. Additionally, cloud-based EMR software ensures continuity of care during emergencies or unexpected events that may disrupt access to on-premises systems.
Cost-Effective and Scalable
Cloud-based Ophthalmology EMR software offers significant cost advantages over traditional on-premises solutions. With cloud-based systems, there is no need for expensive on-site hardware, such as servers and data storage devices, which can result in substantial upfront capital expenses. The software is typically offered on a subscription-based model, allowing clinics to pay for the services they need, making it more budget-friendly. Moreover, cloud-based solutions are easily scalable, enabling clinics to add or remove users and storage space as their practice grows or changes.
Automatic Updates and Maintenance
Cloud-based Ophthalmology EMR Software in Saudi Arabia providers handle system updates, maintenance, and security patches. This eliminates the burden on clinic staff to perform these tasks manually. Updates are automatically deployed by the provider, ensuring that the software is always up-to-date with the latest features and security enhancements. Clinics can focus on patient care without the worry of managing technical aspects, leading to increased efficiency and reduced downtime.
Enhanced Data Security and Privacy
Data security and patient privacy are paramount in healthcare. Cloud-based Ophthalmology EMR software employs robust security measures to protect patient data. Reputable cloud providers implement advanced encryption methods, multi-factor authentication, and strict access controls to safeguard sensitive information. Additionally, data is stored in highly secure data centers that adhere to industry standards and regulations, ensuring compliance with data protection laws such as HIPAA in the United States or similar regulations in other countries.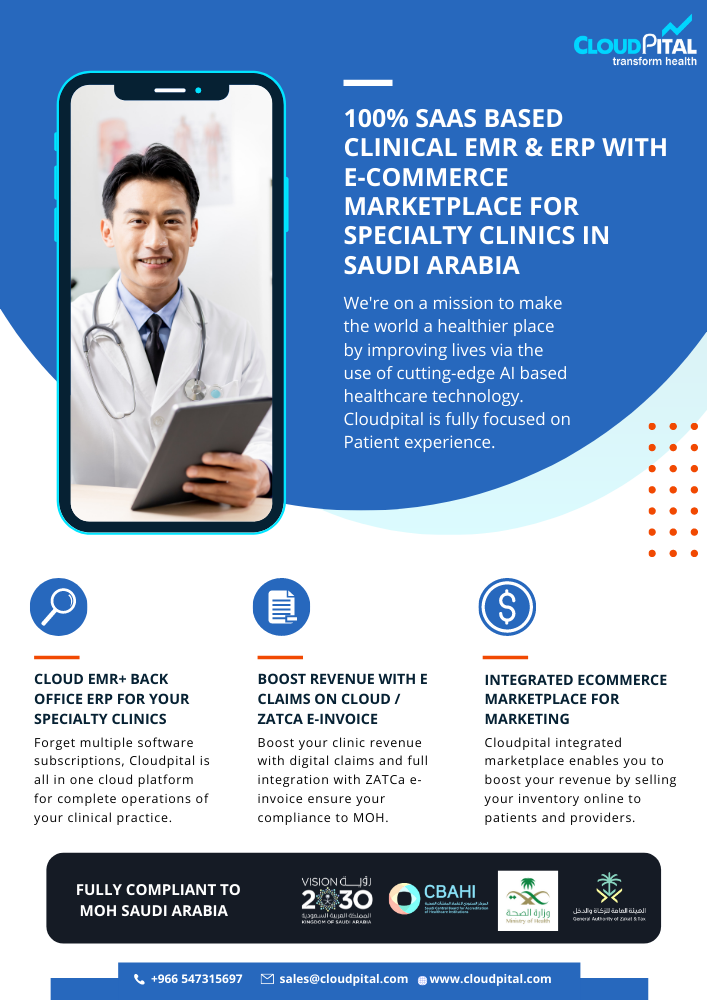 Seamless Integration and Interoperability
Cloud-based Ophthalmology EMR software is designed to integrate seamlessly with other healthcare systems. This interoperability allows clinics to share patient data and collaborate with laboratories, pharmacies, and other healthcare providers effortlessly. Interoperability enhances care coordination and ensures that all relevant healthcare professionals have access to complete patient information, leading to better-informed decision-making and improved patient outcomes.
Enhanced Collaboration and Communication
Cloud-based Ophthalmology EMR software fosters seamless collaboration and communication among healthcare providers. Authorized users can access patient records in real-time, enabling efficient and secure information sharing. This capability is especially valuable in multidisciplinary care settings where different specialists collaborate to provide comprehensive patient care. Real-time communication tools within the Dentist Software in Saudi Arabia facilitate quick exchanges of messages and updates, further streamlining clinic operations.
Focus on Patient Care
By entrusting the technical aspects of data management and software maintenance to the cloud provider, clinics can redirect their focus and resources towards patient care. Ophthalmologists and their staff can spend more time interacting with patients, diagnosing conditions, and devising treatment plans. The streamlined workflows and improved accessibility provided by cloud-based Ophthalmology EMR software empower healthcare professionals to provide more personalized and attentive care to their patients.
Conclusion
Cloud-based Ophthalmology EMR software offers numerous benefits that significantly impact clinic efficiency, data security, and patient care. The accessibility of patient records from anywhere, cost-effectiveness, automatic updates, and maintenance, and enhanced data security make cloud-based solutions an attractive choice for modern clinics. Seamless integration, disaster recovery, and data backup capabilities further enhance the overall efficiency and productivity of eye care practices. As clinics increasingly recognize the advantages of cloud-based doctor Software in Saudi Arabia, it is expected that the adoption of these solutions will continue to rise. The decision to embrace cloud technology not only positions clinics at the forefront of healthcare innovation but also ensures they can deliver the highest standard of care to their patients.
Detailed features: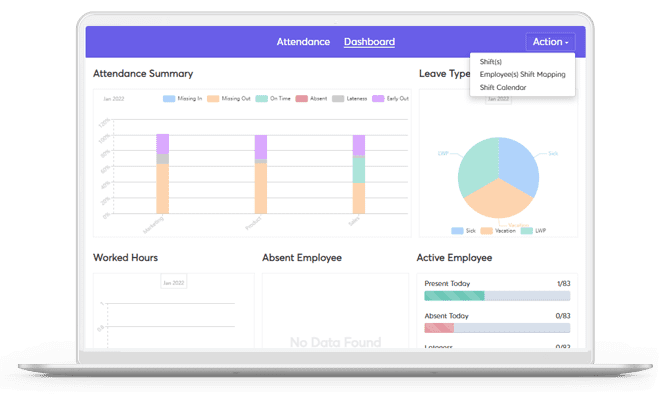 Analytics
EHR that is easy to use and customize, with integrated PM for improved quality, performance, and patient experience.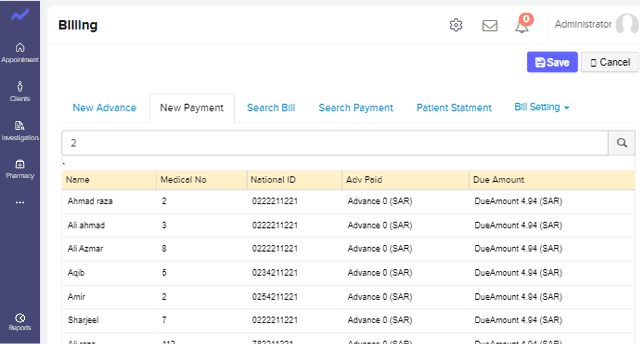 Intelligent Billing
To minimize errors and increase income, intelligent billing offers cutting-edge functionality for automatic charge capture, clean claim checks, electronic claim submission, electronic payment posting, denial management, and financial reporting.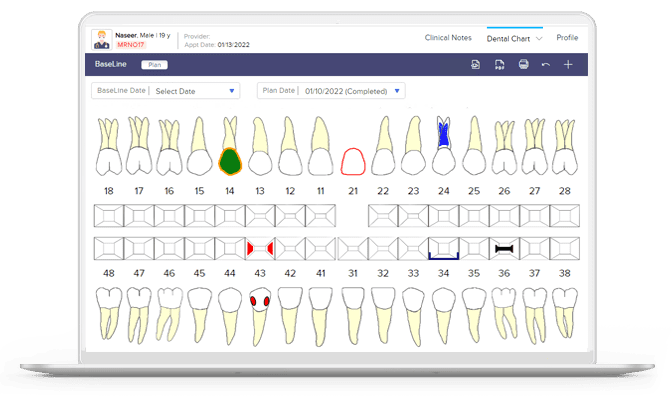 Innovative EHR For A Workflow That Just Works
You may access your practice easily on the web, an iPhone, or an iPad. Scheduling, clinical workflows, patient involvement, and medical billing may all be seamlessly integrated into a single web platform. Free up your time to provide truly cutting-edge healthcare.

Ophthalmology EMR Software in Saudi Arabia
Ophthalmology EMR Software in Saudi Arabia
Ophthalmology EMR Software in Saudi Arabia
Ophthalmology EMR Software in Saudi Arabia

What are Ophthalmology EMR Software in Saudi Arabia benefits? similar software solutions prices were updated on 2023-11-30T23:40:45+00:00 in Saudi Arabia in Mecca, Medina, Riyadh, Khamis Mushait, Yanbu, Jeddah, Dammam, Unaizah, Uqair, Ha'il, Ta if, Al Bahah, Dhahran, King Abdullah Economic City, Najran, Diriyah, Qatif, Khafji, Jubail, Abqaiq, List of Cities and Towns in Saudi Arabia, Ras Tanura, Turubah, Jazan Economic City, Knowledge Economic City, Medina, Khobar, Abha, Tabuk, Saudi Arabia,
similar software solutions prices were updated on 2023-11-30T23:40:45+00:00 We also provide in Saudi Arabia services solutions company in Hafar Al-Batin, Udhailiyah, Al-Awamiyah, Hofuf, Hautat Sudair, Buraidah, Tayma, Duba, 'uyayna, Saihat, Al-Kharj, Al-ula, Jizan, Rumailah, Ar Rass, Arar, Shaybah, Al Majma'ah, Rabigh, Dhurma, Haradh, List of Saudi Cities by Gdp Per Capita, Badr, Sudair Industrial City, Baljurashi, Shaqraa, Al-Khutt, Habala, Ad Dawadimi, Dawadmi, Layla, similar software solutions prices were updated on 2023-11-30T23:40:45+00:00 Price is SAR 100 and this was updated on updated on 2023-11-30T23:40:45+00:00
similar What are Ophthalmology EMR Software in Saudi Arabia benefits? software solutions prices were updated on 2023-11-30T23:40:45+00:00 in Saudi Arabia in Haql, Afif, Al-Abwa, Farasan, Al-Jaroudiya, Thadig, Al-Thuqbah, Al Wajh, Almardmah, Al-Zilfi, Muzahmiyya, Prince Abdul Aziz Bin Mousaed Economic City, Tharmada'a, Skaka, Um Al-Sahek, Sharurah, Tanomah, Bisha, Dahaban, Al Qunfudhah, Qurayyat, Saudi Arabia, Ha'ir, as Sulayyil, Al Lith, Turaif, Al-Gway'iyyah, Samtah, Wadi Ad-Dawasir, Az Zaimah, Safwa City, Jalajil, Harmah, Mastoorah, Hotat Bani Tamim, Jabal Umm Al Ru'us, Rafha, Qaisumah, Al-Ghat, Hajrah, Al-Hareeq. Excerpt: Jeddah (also spelled Jiddah, Jidda, or Jedda; Arabic: Jidda) is a Saudi Arabian city located on the coast of the Red Sea and is the major urban center of western Saudi Arabia similar software solutions prices were updated on 2023-11-30T23:40:45+00:00 Price is SAR 100 and this was updated on updated on 2023-11-30T23:40:45+00:00
27-07-2023